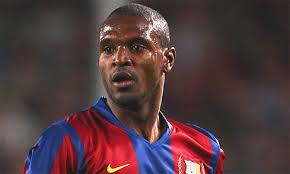 Did he ask Barcelona to extend his contract? In any case, the French Eric Abidal expected an extension from the Blaugranna. Not extended, Abidal is angry against the leaders of Barcelona. He told our colleagues of RMC.
"I do not understand. I fought for them. I'm physically fit. They did not give me any reason; they told me that it was a career choice. That's why I'm a little angry against the decision of the club", the former Lyon regretted. "I want to play, but where, I do not know. I would never give up the team of France. The hope makes people live. I can bring a lot of things. World Cup in Brazil, it would be the icing on the cake. Be in Brazil would be huge, "admitted the tricolor International, selected 61 times.
Now Abidal's eyes are on the League 1 and especially on PSG.