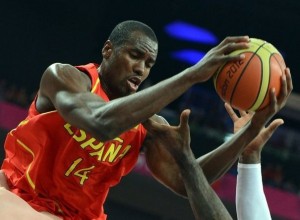 La Roja is about to go to Slovenia without its interiors of NBA. After the removal of the member of the Lakers Pau Gasol, it is Serge Ibaka who casts doubt on his presence at the Euro.
The powerful forward of the Oklahoma City Thunder (eager to improve his address on penalties), has not yet decided but his recent remarks do not bode well for the European defending Champions. "(…) I am even more tired than last year, but this is not an excuse. The mental aspect is also important. I played three seasons in a row without a break, so I have been thinking about this, "said the best blocker of the regular season in the NBA.
Before him was the brother of Pau, Marc Gasol who has surfed the package in an interview to Gigantes "My head says one thing and my heart says another," he said. The pivot of the Memphis Grizzlies, the league's best defender has also been advised by his franchise to overlook the Euro.
With these probable packages of these NBA interior, Spain, the triple European Champion will count on the youngest MVP in the history of the Nikola Mirotic championship, 22 (Ed, Chicago Bulls player, loaned to Real Madrid) to secure its racket.
Remember that the Euro 2013 of Basket will be held from 4 to 22 September in Slovenia.