With 4 goals against 2, the team of Africa XI led by the Ghanaian Michael Essien won the second edition of the Game of Hope against the formation of Michael Ballack, Saturday in Accra.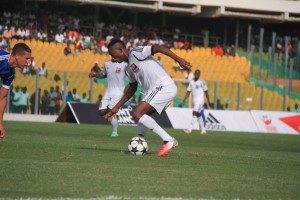 Festive atmosphere in Ghana … There were many people in Accra this weekend: Emmanuel Adebayor, Djibril Cisse, Emmanuel Eboue, Michael Ballack, Florent Malouda, Jay Jay Okocha, Ricardo Carvalho …..
In front of thousands of spectators and in live on the national television, these heroes of yesterday and today delivered an interesting game on Saturday afternoon at the Accra National Stadium as part of the second edition of Game of Hope.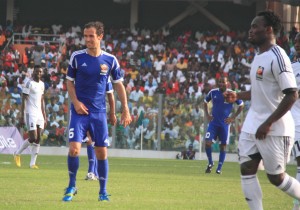 Game of Hope (Game of hope and inspiration), it is a meeting sponsored by the midfielder of Real Madrid, Michael Essien, to help families in difficulties and orphans.
A first edition of the game was celebrated in May 2011. And for this second edition, your favorite website, Africatopsports.com, is associated with the event as part of a partnership.
In a boosted stadium in national colors, Michael Essien led a team (Africa XI) handpicked that tries to overcome the training (World XI) of the formidable German Michael Ballack.
From the beginning of the match, Ayew brothers have been noticed, prompting thunderous applause in the stadium. After 21 minutes of play, Essien opened the scoring after a sanction of Adebayor.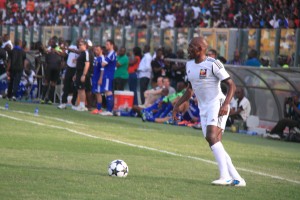 A few minutes later, the former Liverpool star Djibril Cisse equalized for the World XI team, but George Boateng manages to fool of the goalkeeper Blackman. Returning to 2-1 Africa XI.
After the break, changing of tactics. Essien is replaced by Emmanuel Okocha. Photographers strived on his flamboyant shoes … Essien-Okocha, a change that brings luck, as the Africa XI team scores a fourth goal, signed Haminu Dramani. It's the end of the match.
A nice victory for Michal Essien. "I'm really happy. Everything has gone well, he entrusted at the microphone of Africatopsports. "We won that game and showed that our old still had talent and that young people are on the right way. "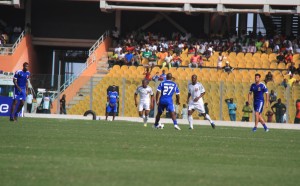 Michael Ballack could not do anything to return to the score. At the micro of Africatopsports, he joked: "He killed us. We could not do anything. But we had fun and that's the main thing. We will meet in the third edition for the revenge. "
Special Envoy to Accra, Nicolas Negoce
(Photos: Doreen Fonju)
The composition at the beginning:
World XI: Blackman – M Chimbonda, VanHouoet, Carvalho, Lockwood, Jamie Larence, Morris, Michael Ballack (c), Malouda, Lomana LuaLua, Djibril Cissé
Africa XI: Kingson – Eboué, John Mensah, Osei Kuffuour, Paintsil – Kwame Ayew, George Boateng, Essien (c), Stephen Appiah, Okocha, Adebayor