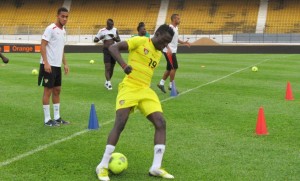 Entered in the 68th minute of the game instead of Serge Gakpé, while the Cameroonians were constantly in the camp of the Hawks, Atakora Lalawele  lifted the public of Kégué by scoring the needed goal and timely.
The middle of the AIK Stockholm feints all the supporters of the Indomitable Lions, Nkoulou, Chedjou, Bedimo, Nounkeu before placing the ball into the top corner of Charles Itandje.
Didier Six remained under the spell.
[youtube]http://youtu.be/zVGIbgruV5U[/youtube]