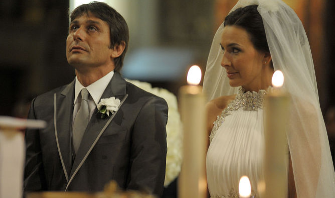 Antonio Conte has put himself into some difficulties. The coach of Juventus, the Champion of Italy this season, married last weekend his girlfriend Muscarello Elisabeta.
Many personalities were present for the ceremony. In the church, among the guests, all the leaders of Juventus from President Andrea Agnelli to general manager Beppe Marotta and Fabio Guild the sporting director. Several fans have also made the trip. Conte's daughter, Vittoria was also present.
Long live to the married!