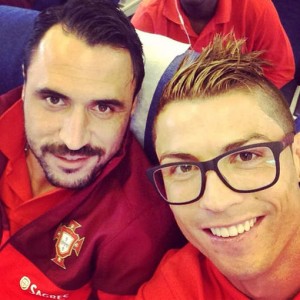 It's almost summer, and the truce inspires football stars! After Zlatan Ibrahimovic who has cut his hair as revealed this morning by Africa Top Sports.com; it is another star who created many reactions!
Cristiano Ronaldo poses with his friend Hugo Almeida to show off his new haircut. And also want to show his nice pair of glasses!
Rihanna is happy to know that she has as much influence on his friend. -They had spent an evening together a few days ago, CR7 even missed a match with Real Madrid.
Jose Mourinho was furious! But indeed what does he think of the new hair style of C.Ronaldo?
Review that of Zlatan – Here –