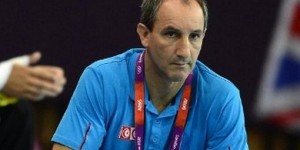 Alain Portes, coach of the Tunisian men's handball team, will leave his post after the Mediterranean Games. The French coach is tipped to succeed Olivier Krumbholz at the head of the team of France women's handball.
At the head of Blue since 1998, Krumbholz must meet the president of the FFHB Joel Delplanque who should tell him the end of his adventure with the national team on Tuesday.
After he announced his departure from the bench of the African champions, Alain Portes becomes a favorite to take the reins of the Blues.
In four years on the bench of the Carthage Eagles, he won two titles in 2010 African champion in Egypt and Morocco in 2012. With him, Tunisia has also reached the last four of the 2009 Mediterranean Games in Pescara and the quarterfinals of the Olympic Games in London in 2012. After the World Cup in 2013, marked by elimination in the second round and an eleventh place overall, the handball tournament of the Mediterranean Games will be his last competition as coach of Tunisia.
These Games will be held in Mersin (Turkey) from June 24. Tunisia is housed in group B.