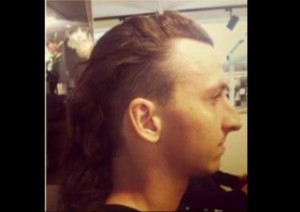 It seems that the passage of Rihanna in Paris have inspired Zlatan Ibrahimovic. The Swedish striker who shone this season with PSG, decided to opt for a summer hair cut according to Surface Magazine. The scorer of the capital visited his hairdresser while on holiday for a result almost original. So he did not hesitate to ask his hairdresser a look inspired from the American singer Rihanna.
The Swedish giant has decided to get rid of his long hair to adopt a much more eccentric hairstyle. Zlatan Ibrahimovic has being shaved his hair, but only on the temples. No question for the champion of France to totally abandon his emblematic hair.
The Swede received Sunday the award for "Best Swedish expatriate of the world", that awarded each year to one of the 500 000 Swedish exercising their talent in a foreign country.
As a reminder, the extravagance in the world of football is commonplace. Jérémy Menez or Mamadou Sakho have demonstrated originality in their dress or hair look.