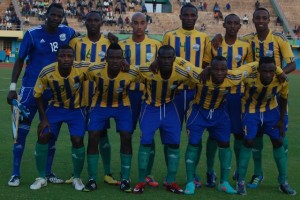 Rwanda hosts on Sunday Algeria on behalf of the 5th day of qualifying for the 2014 World Cup. Rwanda, which is already out of the race on the road to Rio, occupies the fourth place in the group with two points. They are virtually eliminated, the Amavubi want to go out through the front door.
Proof, Rwanda has forced Mali to a draw in Bamako (1-1) on Sunday.
For the Rwandan striker, Uzamukunda Elias, the Amavubi have nothing to lose against Algeria and will with relax play next Sunday at the Amahoro Stadium in Kigali.
"Algeria must know that we have nothing to lose and we are preparing our future with the African Nations Championship that our country will house in 2016," said Elias Uzamukunda after the match against Mali (1-1) played in Bamako.
Rwanda has hooked to the surprise of the Mali after having long led the scoring with a goal of Meddy Kagere (34th) before the Eagles have equalized at the end by Mahamadou Ndiaye (77th).
"We made a good start to the game, they were searched up, we played a lot in their camp and then we lose a player. Overall it was a good first period and then a second time a little complicated with a Malian team that began to play. We scored a beautiful goal but failed to keep the lead. It's a shame we have to continue like this, it will pay off, "he has said.