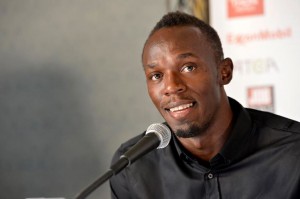 Usain Bolt beaten last week in Rome in 100 m intends to reclaim the record straight down under 20 seconds in 200 m of the meeting in Oslo on Thursday.
"In 2008, I lost a race and I won the Olympics. In 2010, it was an off year for me and I said that if someone were to fight, it would be this season and Tyson Gay beat me. Last year, Yohan Blake beat me in the national selection, but I was still Olympic champion, "said the champion on Tuesday during a press conference of the Norwegian meeting.
"It does not mean much to lose a race. I'm focused on the medals in the 100m and 200m in Moscow on the world championships, "he continues.
"I trained today (Tuesday) and I feel fine. I have a good feeling in the legs, everything is alright, "confided Usain Bolt.