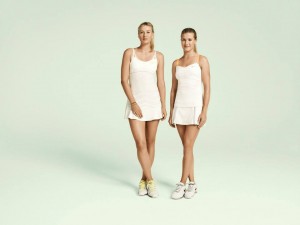 The disappointment of losing in the final of Roland Garros against the powerful Serena Williams has passed. Maria Sharapova is now attacking the grass.
Especially that of Wimbledon which is also one of the most popular in the world's Grand Slam.
As usual, all the players are in white to keep the tradition of the tournament.
Sharapova still in fashion has unveiled her outfit for the competition. She brought her personal touch.