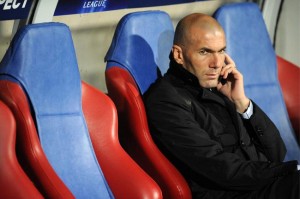 According to the Spanish newspaper As, Zinedine Zidane would mike be closer to the ground.
Tipped to be the next sports director of Real Madrid (vow of President Florentino Perez), the former midfielder of the White House and the France team would mesh well as the assistant coach for the next coach of the Merengue.
Will we see a Zidane-Ancelotti bench next season? For now we are still far away. We are still waiting to know the outcome of the Carlo Ancelotti folder.
Real indeed wishes to engage the services of the Italian technician under contract with PSG. But the champion of France of League 1 is not willing to let its coach.