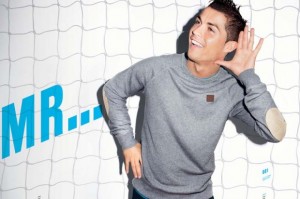 Has Cristiano Ronaldo become the Holy Grail that all major European clubs want to enlist?
Obviously the Real Madrid striker staggers counters during the transfer market.
The Portuguese is wooed by PSG and AS Monaco who are willing to spend around 100 million Euros for his services.
But Real does not intend to let its striker away. Florentino Perez, president of the Casa Blanca, is willing to make huge sacrifices to keep the Portuguese prodigy. The President of the merengue club had said he wanted to make Cristiano Ronaldo the highest paid player in the world by extending his contract until 2018.
According to the Spanish daily AS, the contract renewal of Cristiano Ronaldo will cost a Pharaonic sum to the White House in addition to the wages paid to the Portuguese star. A contract which amounts at present to 10 million net per year but reaching now 20 million. The Support of his salary by his club could cost 166 million Euros to Real Madrid.
In detail, the Merengue are willing to support his salary, but also all the taxes paid on his own income. Other increases are claimed by Ronaldo, including the rights to the image.
In fact, the top scorer of the Merengue who currently receives 40% of his rights to the image, wants 50%.