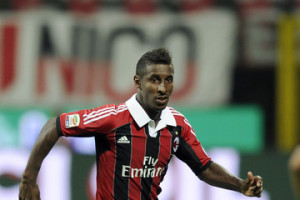 Kevin Constant will remain Rossonero next season. Apparently satisfied with the performance of the polyvalent Guinean (forward, middle and defender), AC Milan has decided to extend the joint ownership agreement passed in January 2013 with Genoa.
The agreement between the two teams in Serie A was reached this morning.
Arrived in the Lombard Club in June 2012 as a loan, the former player of Chateauroux and Toulouse, under contract with Genoa until 2015, obtrudes on the left side of the defense of Milan.
During the past season, Kevin Constant (26 years) appeared 25 times (including 20 tenure held) with the Rossoneri jersey in the league.