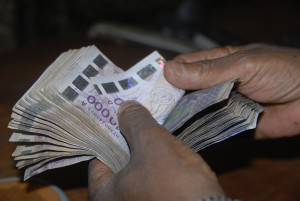 The issue of unpaid premiums to players becomes increasingly recursive in Africa. After the Togo and Senegal, Nigerians also refused to board the plane that would take them to Brazil to take part in the Confederations Cup soccer due premiums problems. The competition started on 15 June.
Following the draw (1-1) made against Namibia, the Super Eagles have claimed their money before leaving for Brazil.
It is the DR Congo which had opened the ball during the African Cup of Nations Cup in South Africa. Players who prepared the competition had called for their training premium and have threatened the government with not taking part in the competition.
The Indomitable Lions have not been spared. Eto'o and his teammates had stepped into the breach to demand their bonuses before the final phase of the World Cup 2010 in South Africa.
Football, big rewarding business, the improvisation of government
Football has become for more than a decade a big business, even more than a business. Players collect huge amounts after a win, either qualifiers for the African Cup of Nations or during FIFA competitions. National teams that depend on the public treasury are not subsidized by their respective federations. Expenses related to premium of players become burdensome for countries that break their piggy banks before accompanying the players.
The unpaid premiums have never been in the budget line for various public authorities. This denotes the improvisation and the lack of implementation of a mechanism able to manage expenses. Not forgetting also the diversion of public money.
Relationship between FIFA and the football associations
The International Football Federation supports various associations that are related to the instance of project funds. But it is clear that the funds dedicated to the structures and management of the players do not follow their normal course. Officials in charge of sport often confuse their association funds to theirs.
And it is often referred to fund hijacking and opaque management of FIFA funds. Also the money generated by football within the country, such as advertising rights, tickets to the stadium and others are not beneficial to the development of football.
Suddenly, football falls into a notorious cacophony causing complaints from players regarding their bonuses.