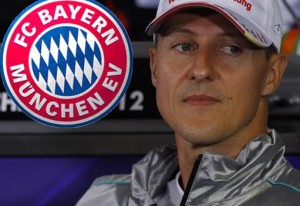 The German sport is caring for the victims of floods in Germany.
Bayern Munich and Michael Schumacher decided to provide financial assistance to the affected families.
The former boss of the paddock Michael Schumacher, seven-time world champion in Formula 1, has decided to donate 500 000 Euros to the victims after the auction of one of his suits.
The combination, with his signature, was sold at € 50,000. A sum that the former the Ferrari driver tenfold on behalf of the Schumacher couple, said the AFP "We (he and his wife) are of course aware that this is only a small part of the mass of donations but we were impressed by the solidarity movement and we wanted to encourage others to participate, "he said.
For its part, Bayern Munich has decided to donate the proceeds of its first two public trainings (26 and 27 June) under the Guardiola era to the families. 25,000 spectators are expected per session. The tickets available, on sale on Monday and Tuesday, will cost 5 Euros.