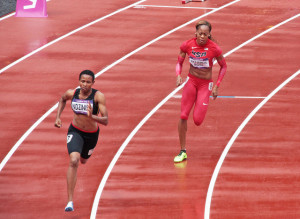 At the Southern Africa senior Track and Field Championships Sunday in Gaborone-Botswana, Swaziland athlete Phumlile Ndzinisa established a personal best of 23min 67 in women's 200m, followed by Botswana's Leungo Matlhaku who ended in 23min 81.
She improved her 400m national record last year to 54.82 on the first day of the championships but unfortunately lost the final.
"I have the speed and motivation. My aim now is to improve my national records in 400m (53.82) and 200m (24.06) later in the year," Ndzinisa declared.