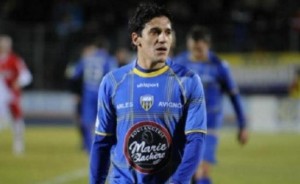 Arles-Avignon, the fourth and last club of Chaouki Ben Saada in France? So while he signed a two season contract last summer with the Lions, the former Bastia player could change air.
The Tunisian midfielder is about to rebound in the Tunisian League 1. Courted by the two biggest clubs in Tunis, the EST and Club Africain, Ben Saada (29 years, 1 July) is about to join Esperance Sportive.
The Blood and Gold are in regular contact with the entourage of the player for the signing of a contract. And things are on the right way.
Tunisian international has played 18 games, including 15 tenure held in league 2 for 2 goals with Arles-Avignon during the 2012-2013 season.