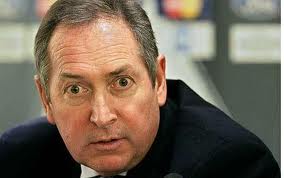 Despite their defeat against Spain (3-0) in the Confederations Cup, the former manager of France Gerard Houllier was full of admiration for the Nigerian team.
Even thought they were unable to score, the Super Eagles had had numerous occasions where the goalkeeper of Barcelona was threatened. Nigeria put an end to its adventure in the Confederations Cup.
Houllier pointed out the fact that he was impressed by the good football played by the Nigerian team which he qualifies to be young. He also lays emphasis on the fact that they should score goals in order to be a great team.