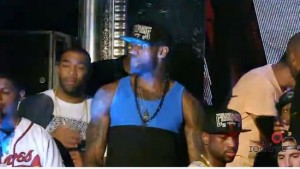 The Los tres amigos of the Heat were in the heat of the night after winning their second NBA on ring.
LeBron James, Dwayne Wade and Chris Bosh and their Miami teammates, celebrated their championship of the North American Basketball League in the Bamboo nightclub. And champions know how to have fun.
The troupe of the Californian big three, evacuated the pressure of the NBA final in a jet set mode with the cigar.
[vimeo]http://vimeo.com/68901133[/vimeo]