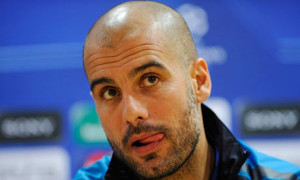 At 68 years, Jupp Heynckes leaves Bayern Munich after completing a unique triplet of Championship, German Cup and Champions League! –
This is another legend who succeeded him, Pep Guardiola from today, Monday.
For many, his mission after the extraordinary year that just made Bayern Munich will be very difficult!
In an interview with the German football magazine Kicker, Jupp Heynckes had wished him good luck and he needs it! "I wish Pep Guardiola the best and much success I had with my team. I would be glad if Bayern still win the national title and the Champions League. "
Meanwhile, Bayern won its 23rd national title, his fourth Champions League and the 16th German Cup.
All over the world, experts are asking this question: "How will he make Bayern play, he who has worked with the passing game of Barça? And what can he do better than triplet Heynckes, as he himself had done in 2009 with the Blaugrana? "
The Kaiser Franz Beckenbauer, German football legend recognizes it, his mission will not be easy: "He have to repeat the success of Heynckes, a damn difficult task unless he wins the Club World Championship in December"
Pep will play his first friendly match against Barcelona (July 24) in Germany Super cup three days later in Dortmund.
The championship of the Bundesliga starts on August 9 against Mönchengladbach (August 9).
A European Super cup match against Chelsea expects Bayern on 30 August …
But Pep is not under pressure …