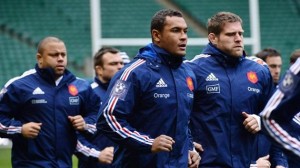 The XV de France goes back to the hexagon with a record of three defeats against the All Blacks in their tour of New Zealand. Even if they could not beat the world champions, the 36 French players will receive a premium of between 7,590 Euros and 15 780 Euros.
The basic amount (7590 euros) set by the French Rugby Federation (FFR), adds 2,730 Euros for each match played.
And Thierry Dusautoir, Wesley Fofana or Florian Fritz who played three the test matches against the All Blacks, will pocket the maximum sum of 15 780 Euros, indicates sports365.