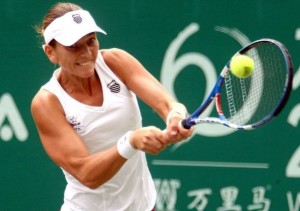 Chanelle Scheepers has not been powerful against Roberta Vinci. The Italian was more expeditious than Serena Williams for her opening match at the Grand Slam in London. Seeded No. 17 on the grass of Wimbledon, Vinci has conceded only three games to the South African swept in straight sets 6/2, 6/1.
After an entry in the first set break, Scheppers cannot confirm and loses the race in 24 minutes. The Italian aligns five games in the next set to confirm her presence in the second round.
She is crossing the racket against the Slovak Jana Cepelova, 62nd player in the world.