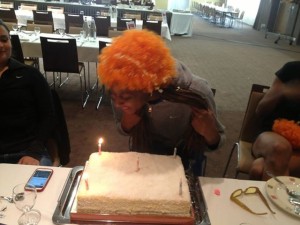 The backbone of the French Basketball team, Sandrine Gruda celebrated her 26 years on June 25.
On this occasion, the Braqueuses have displayed the mood prevailing in the group.
Before returning to Sweden on Thursday for the quarterfinals of the Eurobasket, the Blues were in Happy Birthday fashion on Tuesday.