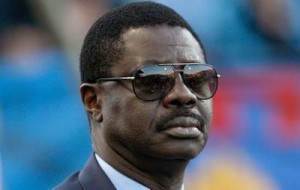 Pape Diouf left the presidency of Olympique de Marseille four years ago now. The Franco-Senegalese, who seems to have certain nostalgia for his stint on the Canebière, led the OM between 2005 and 2009.
Very popular with Marseille fans, Diouf has a commitment to the club. That's why he continues to regularly express his views on the OM. At the micro of RMC, the former Olympian boss does not preclude a return to the business one day at the head of Marseille.
"I gave everything I had as president. I was the fan who loved this club for a long time and had the chance to be in control and able to give it a form of serenity. I remain deeply attached to the colors of Marseille. So it is true that in this case, I would probably not be indifferent, if I should help the club regain its global dimension. But I do not shave every morning thinking about the OM".