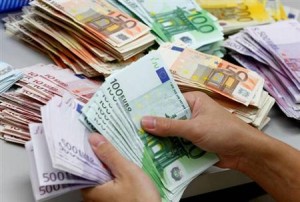 Paris Saint-Germain has formalized the arrival of Laurent Blanc as coach on Tuesday. The former coach of the Blues has signed a two-year contract with the club of the capital.
For the next two seasons he will head the Paris club, Blanc will receive a windfall but it will represent only the half of what earned Carlo Ancelotti. According to the sports daily L'Equipe, the monthly salary of the former Bordeaux coach is expected to reach 250,000 Euros cash monthly. Significantly less than the 500 000 that received his Italian predecessor on the bench of PSG.
The new coach of PSG will earn only € 3M per year in Paris. A true Interim salary compared to 5.9 million for the transalpine technician.
Ancelotti who was introduced on Wednesday at Real Madrid, is expected to increase his salary. The Italian coach will receive € 7.5 million per year in the Merengues.