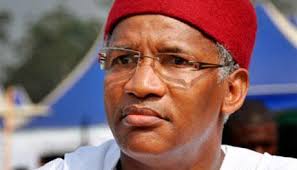 A few days ago, FIFA through its president Sepp Blatter has sent a letter of congratulations to Mohamed Iya for his re-election at the head of the Cameroon Football Federation (FECAFOOT).
Obviously, the election of Mohamed Iya has been questioned. There seems to move towards a new ballot at FECAFOOT.
Indeed, following the annulment of the General Meeting of June 19, bringing Iya Mohamed at the head of FECAFOOT, filed by Marlene Emvoutou and John Ndeh, the two unsuccessful candidates, the Board of Appeal of FECAFOOT has cancelled that General Assembly.
The election of Mohammed Iya on June 19th would be canceled. The elections will again be held at the FECAFOOT.
One might think that this is the lightning that comes down to the new executive committee of the Cameroon football federation with the news of the cancellation of elective general assembly on 19 June.