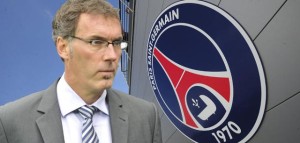 Laurent Blanc knows what awaits him in the locker room. Several PSG players do not speak the language of Molière. One must be international to get the message.
During his press conference, the reporter Eve Bartoli asked him about his level of mastery of the Italian language. The successor to Carlo Ancelotti replied in Italian and then in French:
"I actually think that the Italian will help me with some players. But we are in France, so speeches will be in French. It would be nice if the language to speak in the locker room will be French. And that's what we going to do".
The former coach of France signed a two-year contract with Paris Saint-Germain.