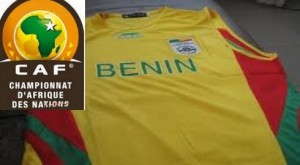 The Squirrels of Benin will no more not compete in the playoffs of CHAN against Ghana. The Sports Minister Didier Aplogan took the decision to withdraw the Beninese selection from the competition, released lanouvelletribune.
The reason given is the inability of government to finance expenditures related to the competition. The root cause of this decision, said according to the site would be the war which exists within the executive of the Benin Football Federation (FBF). A misunderstanding between the President of the instance Anjorin Moucharafou and Vice President Valere Glèlè (officer in charge of the CHAN) explains the withdrawal.
The president of the FBF is proposed to oversee the Benin delegation that was to go to Accra for the meeting of July 7 instead of Valere Glèlè. These problems, in addition to the truncated preparation of the Squirrels have motivated the package.
As a reminder, the third edition of the African Nations Championship (CHAN) will be held in South Africa in 2014.