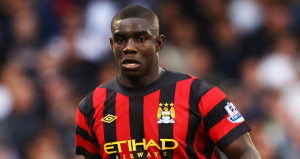 In the viewfinder of Inter Milan, Micah Richards is also coveted by other clubs.
Holder in the defense of Manchester City before a knee injury that relegated him to the bench, only seven appearances in the Premier League last season, the English left side is also courted by Arsenal and AS Roma, says The Sunday People .
Inter would be willing to disburse 14 million Euros to enlist the native of Birmingham, whose contract with the Citizen expires in 2015.
However sure that Richards, whose case is also studied by Bayern of Pep Guardiola will leave Etiahd Stadium. Thus the player who made all his classes at the club is much appreciated by the staff of City, which would like to extend with him.