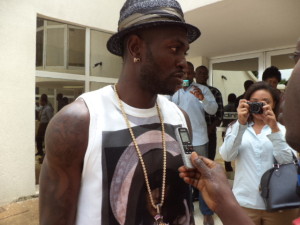 The sports information site en.africatopsports.com received on Monday a visit of the  Hawks of Togo captain, Sheyi Emmanuel Adebayor.
The Tottenham striker, who knows the site, expressed his availability to work with this young and dynamic team that he has had the opportunity to meet.
After a guided visit to the premises of Africa Tops Sports, Adebayor Sheyi answered our questions.
Look!
[youtube]http://youtu.be/pw3XWsA3Fn4[/youtube]