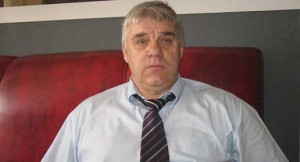 It is the decision of the CAS (Court of Arbitration for Sport) seized more than two years in the case Thissen-FTF (Togolese Football Federation). In the name of the dispute between the two parties. Information taken this morning by the Homeland Union, a local newspaper. Jean Thissen, Belgian coach and former coach of the Hawks of Togo (recruited in March 2009) has complained to the CAS for breach of contract by the Togolese authorities after his ouster in October 2009.
After several months of waiting, the penalty has just fallen. The FTF is ordered to pay for damages to Mr. Thissen an amount of nearly 200 million CFA francs.
This penalty comes as the current coach Didier Six resigns. He also launched a lawsuit by bailiff against the FTF for breach of contract, conditioned by the payment of back wages.