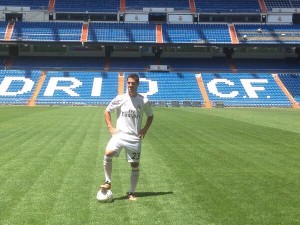 Real Madrid on Wednesday presented a new recruit. It is the young Spaniard Isco Alarcon, recent winner of the Euro Hopes with Rojita. Isco was evolving over the last two seasons in Malaga and exploded last year in the Champions League.
This is the first recruit since the appointment of Ancelotti, but the third of the club. He comes after another Spanish Carvajal poached by the Merengues to Bayer Leverkusen. Isco who will wear the number 23 comes against a check of 30 million Euros.
Real Madrid has not however lost sight of his mercato priorities. Gareth Bale and a renowned striker are always in sight.