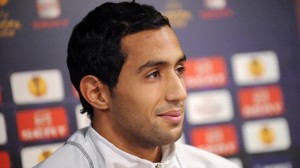 For three years, Mehdi Benatia made a good career in Serie A with Udinese. The performance of the Moroccan did not remain unnoticed in the Alpine Championships.
The performance of the central defender has caught the eye of AS Roma. The Wolf that follows him for some time should seek the services of the Moroccan international. The Lion of the Atlas is about to get committed for 5 years with AS Roma. The Italian press refers to an agreement between Udinese and Roma on the Moroccan player of 26 years.
This information was confirmed by Cristiano Giaretta, the sporting director of Udinese at the Micro of the CRC radio: "Benatia is close to joining AS Roma. He is expected to sign his contract in the coming days. "According to L'Equipe, the transfer fee of the player trained in Olympique de Marseille should ultimately be around 10 million Euros.