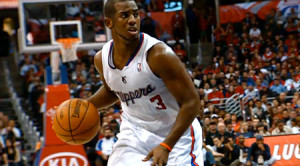 The second franchise of the City of Angels, Los Angeles Clippers do not care for the Lakers right now. While the Lakers are trying to convince the All-Star pivot, Dwight Howard to continue the adventure together, the Clippers are assured of keeping their leader MVP of the All-Star Game in 2013, Chris Paul.
CP3 is that he himself announced the extension of his contract on Twitter. "I'M IN", he has posted.
With the arrival on the bench of Doc Rivers, the extension of CP3 was expected. After two seasons with the franchise in California (2011-2013), the 53rd player to reach the Cape of 5000 passes in the NBA must get committed to five more seasons for an estimated $ 107 million sum.