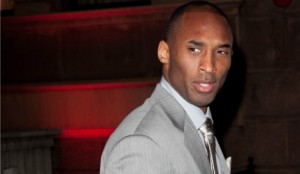 According to a survey conducted by the website Wealth-X, that BasketUSA reports, Kobe Bryant (the highest paid player in the NBA with 27, 85 million in 2012-2013) is the richest player in the league.
The rear All-Star of Los Angeles Lakers accumulated an estimated fortune to $ 220 million (since the beginning of his career in 1996). Besides his gains in club, Black Mamba made a fortune through his advertising contracts with Nike, Coca-Cola, Turkish Airlines, Panini or Hublot.
He leads the standings ahead of Kevin Garnett second with $ 190 million. Double MVP of last season LeBron James, the only one player of the 2000s in the Top5, comes in third position (130 million). Tim Duncan and Ray Allen complete the classification established, with 100 million dollars.
"Having a long career and good Investment is the recipe for wealth" estimated Wealth-X.