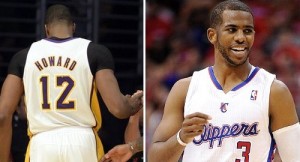 In the shadow of the Lakers for ages, the Clippers have acquired another status with the triple Blake Griffin-Jamal Crawfor- Chris Paul. The franchise has even won the title of the Pacific Division (the first in its history) against its roommate of Staples Center.
While the Lakers are trying to convince Dwight Howard, among other tricks with a giant poster of Superman on the front of the Staples Center, the Clippers are, in turn, assured of keeping their captain, Chris Paul, MVP of the 2013 All-Star Game.
As fans of the Clippers in the City of Angels have made a farce of the anguish of the people of " lakes" (Lakers) on the internet.
The poster for the LA Lakers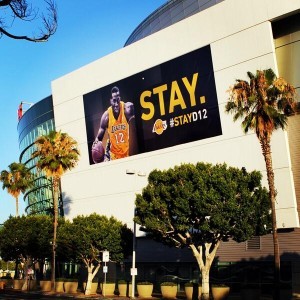 Stuffing of the fans of the LA Clippers