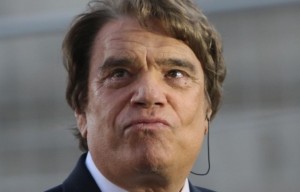 Internet has become an indispensable communication tool and Bernard Tapie is aware of it. Indicted for organizing fraud, the former head of Adidas put on this channel to plead his cause. www.affairetapie.com is posted by Laurent, the son of Bernard Tapie.
The new site, according to its author, aims "to allow those who wish to understand the" deal "we have successively called" the Lyon Credit case, "then" the Lagarde case, "and which is now described as "the Tapie case."

The site agglutinates on its home page, the Lyon Credit and a group of figures (photo support) that he calls "the real band."
Guest of David Pujadas, Bernard Tapie became very upset by the questions of his interlocutor. The former leader of the Olymique Marseille considers being the victim in this case.