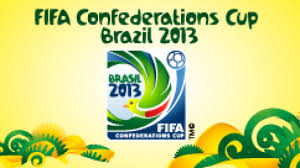 FIFA invited visitors to its page to elect the eleven type of the recent Confederations Cup after the stunning victory of Brazil against Spain in the final. – 3 goals to 0 –
The Dream Team of the internet users is mostly made up of the two finalists with seven players from the Selecao. Only Italy's Andrea Pirlo has found a place in this team-type, whose coach is the Brazilian, Scolari.
The Team-type of theConfederations Cup: Julio Cesar (Brazil) – Dani Alves (Brazil), Sergio Ramos (Spain), Thiago Silva (Brazil), David Luiz (Brazil) – Andres Iniesta (Spain), Andrea Pirlo (Italy), Paulinho (Brazil) – Neyamr (Brazil), Fernando Torres (Spain), Fred (Brazil).
Coach: Luiz Felipe Scolari.