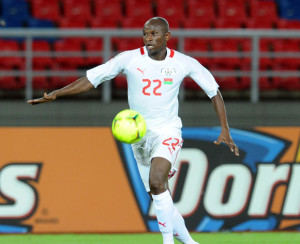 Vice-champion of Africa with the Stallions in January, Mady Panandetiguiri could return to the land of Mandela. This time to evolve in the club Chippa United. The fullback with 40 selections in the national team, is expected to sign a contract with the club relegated a few days ago in the South African second division (NFD).
"Yes, Mady arrived Thursday. He will meet his new teammates on Monday for the resumption of the new season ", said Wanda Mbenguzana, manager of Chippa United. "He is a very determined and versatile player who can play as a lateral, an eccentric midfielder or a central midfielder. We look forward to working with him ", he added.
Panandetiguiri arrived at Royal Antwerp in Belgium, where he has evolved since 2011. Chippa hopes to play in the first division next season despite its relegation in the play-offs. An appeal was lodged by officials from the South African professional league.