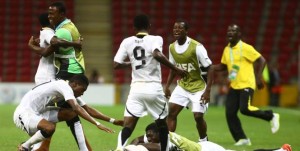 Will Ghana reach the peak of the World Cup under 20 years which is taking place in Turkey? In 2009, the Black Satellites, led by André Ayew had won the trophy after beating Brazil at the end of penalty shootout 4-3, regulation time 0-0.
For this 19th edition, Ghana qualified for the semi-finals at the expense of Chile, yet strong and athletic in a crazy game and flipping. The euphoria invaded Ghana as well the whole Africa. After the jubilation, here is an opponent, considered as one of the favorites in the competition, France.
The Blueberries escape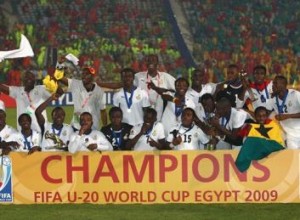 Paul Pogba and his teammates have confirmed their status as favorites in this competition walking on minnows and outsiders. The Blueberries are the only big guns that are in progress. The Spaniards, Colombians, Mexicans, Portuguese, or even all Nigerians have died. The Foals of Pierre Mankowski want to register their names in the winners of this competition category. Something their eldest never have never achieved since 1977. And it must pass through Ghana in the semis.
France-Ghana: Déjà vu
Both teams already know each other. In the group stage, France had dominated Ghana 3-1 with a technical and tactical game higher than that of Ghana, a bit messy but full of courage and liveliness.. This meeting France-Ghana, as one of the posters of the semifinals, is a knockout match. The Black Satellites will not go with the flowers at the end of the guns. Coach Sellah Tetteh will throw his entire arsenal to know that he did not usurp this qualification, even having ranked the 4 best places to be in the 3rd round.
France better than Ghana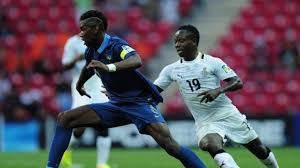 France is easily qualified for the semifinals by largely dominating Uzbekistan (4-0). While in the group stage, the blueberries were far from convincing with a win against Ghana, a defeat against Spain and a draw against the United States.
"In the group matches, we did not find our game, our football. Now, if you lose, you go out directly and we are ten times more concentrated, with even more determination and will. Now we will try to go to the end, we came for this, "suggested Paul Pogba on the FIFA website.
Pierre Mankowski could benefit from his full staff against Ghana in the semis while Ghana which had struggled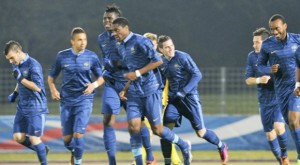 throughout his matches, will lose its central hinge. Lawrence Lartey and Joseph Attamah will miss the appointment for accumulation of yellow cards.
Also, Ghana played overtime Sunday whereas France, which has qualified directly has got a day of rest.