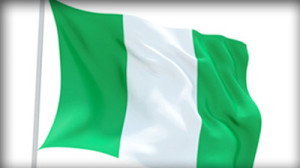 Two amateur league matches in Nigeria recorded an amazing total of 146 goals. Police Machine FC of Yola crushed Babayaro FC of Gombe by 67-0. As if that was not enough, Plateau United Feeders of Jos exploded Akurba FC Nasarawa 79-0. If they are not faked match!
The four teams are participating in the amateur league in the country and Police Machine Feeders and Plateau United were level on points. Only differential goal could determine which team goes to the next round. In any case, the Nigerian Football Federation challenged on the subject quickly made an idea. Mohammed Sanusi, in charge of competitions at the NFF has expressed his indignation in front of the results. "It's a shame. We got the results from the center and it is totally unacceptable ", he has said to KickOffNigeria.com. The council of the amateur league will take a decision on this as soon as possible ". At the same time, Tanko Maiyaki, the coordinator of football in Bauchi area, announced the immediate cancellation of all results.
An investigation is already expedited.