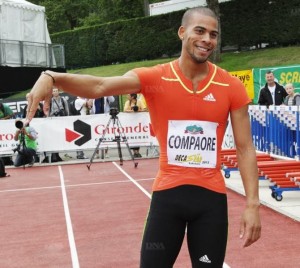 Forced to retire due to an ankle injury at a meeting in Birmingham, Benjamin Compaore will compete in the Championships of France.
The triple jumper has performed a test Tuesday at INSEP which proved conclusive. The French athlete of Burkinabe origin has been allowed to participate in the competition, which runs from July 12 to 14 at Charléty.
The triple jumper is suffering since June 6, the date of his participation in the meeting in Rome. Sixth in 2012 Olympics in London, eighth in the World Championships in Daegu in 2011, fifth in Euro 2010 in Barcelona, Benjamin Compaoré has trouble at major international summer events.