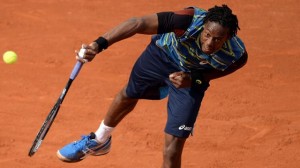 Gael Monfils was expedient for his second match on the red surface of Stuttgart. The French left only three games to the seeded No. 6, the German Florian Mayer.
Monf has won with 6/3, 6/0 and qualified for the quarter-finals in less than 53 minutes.
The Caribbean crosses the racket against Phillip Kohlschreiber in the quarter.
The seeded No. 2, Kohlschreiber beat his fellow Nils Langer 7/5, 6/2.