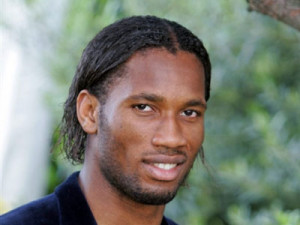 Redoubtable striker on the field, Didier Drogba is not less a man with a big heart.
The Ivorian International will once again prove it through his foundation works to help poor people. For humanitarian actions, the Ivory Coast international is ready to invest $ 2.5 billion CFA in the health of mothers and children in the country of the Elephants.
According to the Executive Secretary of Didier Drogba Foundation "five health centers emerge from earth in Attécoubé, Yamoussoukro, Korhogo, Man and San Pedro to relieve patients of large pathology at a lower cost with copayments of 2,000 f cFA. "
For the of Funding for his project, the captain of the Elephants of Ivory Coast has organized three galas in London that allowed him to collect $ 2 billion to 2 billion 500 million CFA f necessary for their achievements.
The Didier Drogba Foundation was founded in 2007 and works in the social domain. Through this structure, the Ivorian international of Galatasaray wants to bring more smiles to children and mothers in need