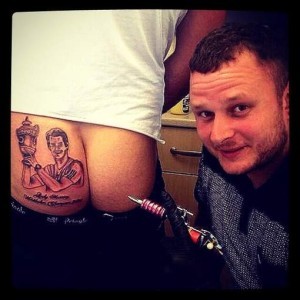 The victory Sunday of Andy Murray at Wimbledon continues to be emulated. What could be more normal, when the Kingdom had to wait 77 years before seeing another British lift the Grand Slam trophy. Here's how a fan of this famous Scottish coronation.
This fan has decided to tattoo on his left buttock a portrait of Andy Murray lifting the trophy at Wimbledon.
When one loves, one does not count!