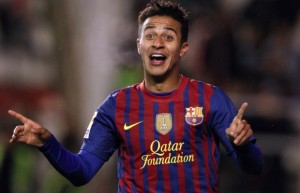 He is presented with Neymar as the new world football prodigy. Remember his name! He is Spanish and his name is Thiago Alcantara.
Manchester United wants him but Bayern also for the next season. And Pep Guardiola isdoing the impossible: "Thiago is the only player I want. It will be him or anyone. We have many players, but I think we need special qualities of Thiago. I give my opinion, but I will listen to the board. If they say no, I'm ok. "
Pep Guardiola knows him very well, it was him who had launched the later in Barcelona in 2010!
To be continued