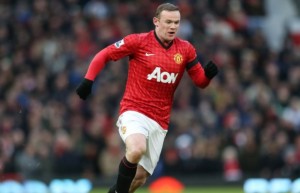 Wayne Rooney will not start the season with Manchester United. A swat for the club. He is injured at the hamstring and will be out for at least a month, the club said on Thursday.
The attacker is uncertain for the Community Shield against Wigan on August 11, and for the friendly match between England and Scotland, on August 14.
So many wonder if this injury does not end all the former rumors. Despite the perfection of David Moyes (eating Red Devils) on Friday, the press continues to send the England striker away from Old Trafford.
According to information from the Spanish daily Sport, reported by the website le10sport, a proposal of FC Barcelona to enlist Wayne Rooney (27) have eased the position of the champion of England.
Rooney, who is determined to change his club after nine seasons spent in the Theatre of Dreams, should join FC Barcelona against an amount between 25 and 30 million Euros.
To be continued…