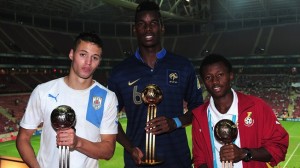 The curtain fell on Saturday for the World Cup Juniors with the coronation of France at the expense of Uruguay at the end of the penalty shootout. In addition to handling the world's first trophy in the category for France, Paul Pogba leaves Turkey with the Golden Ball of the tournament. The podium of the best players of the U20 World is complemented by Nicolas Lopez (Uruguay) with the title of silver Ball and the Black Satellites midfielder Clifford Aboagye is the Bronze Ball.
Besides the custodian of his game, Ghana, third in the competition, won the Golden Boot as top scorer, with Ebenezer-Assifuah (6 goals). The Silver boot returns to Portuguese Bruma (5 goals, 2 assists). The Spanish Jesé (5 goals, 1 assist) won the Bronze Boot.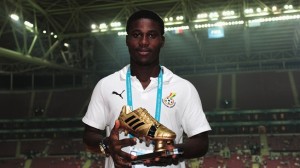 Even if it was not to his advantage during the penalty shootout in the final, the Uruguayan goalkeeper Guillermo De Amores was elected Golden Glove (with three goals conceded in the entire competition).
Disappointment of the Turkish World Cup, Spain (eliminated in the quarterfinals) consoles itself with the price of Fair Play FIFA.