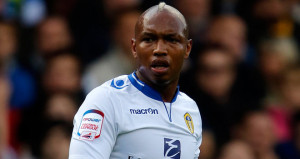 El-Hadji Diouf could not take part in the entire summer preparations of his club before the start of the new season. The Senegalese striker is back from vacation with a viral infection. He will have to observe a period of 10 days off as indicated by the medical staff of his club, Leeds.
Diouf already absent from a first round of his team in Slovenia could miss the entire preparation. So he spent all his holidays in Senegal (advantage to offer for sale one of his cars), the player has a viral infection in the shin. His coach does not already count on him for the friendly match on Saturday against Walsall. "He has a virus, an infection in his shin. He returned from t Senegal with it and will have to rest for the next five to 10 or more days ", said McDermott.
Diouf will also be sidelined from the first two games of the season for having been suspended for three games before the end of last season for a straight red. After a goal, he went to taunt the opposing fans.